Open banking API management
Open banking API solutions straight out of the box
Open banking API portal for complex enterprises
Do you need to create financial-grade APIs (FAPIs)? Are you looking for OBIE/FAPI compliant support?
Tyk provides all the capabilities and components needed for secure, reliable open banking. That's why we are the global choice for API management within the banking industry.
No matter how complex your architecture or ambitious your goals, Tyk can help you get there faster and with greater efficiency.
Open banking API gateway requirements go above and beyond any standard API model. Thankfully, Tyk isn't just any old API solution. Our full lifecycle API management supports you to fulfil all of your open banking requirements and enables you to achieve the compliance you need.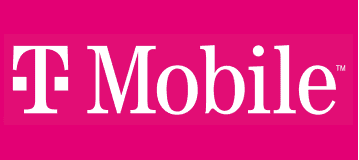 Support for all current API industry standard specs
Solution of choice for some of the world's largest financial institutions
Support for the most common financial services security mechanisms
Enabling your business to achieve more
Financial services organisations need an API management solution that supports the industry's most common security mechanisms – Oauth2 and the like. This is part of the proven, built-in solution that Tyk delivers into your hands.
Our 'batteries included' approach means that you can access all of the capabilities you need from the outset – you won't run into features locked away behind a paywall. We are open source in terms of both our tech and our ethos.
When it comes to our tech, we do things properly. We hold ISO 27001 and ISO 9001 accreditation and Tyk is deployed in PCI compliant environments around the globe.
All of which means we're in a strong position to provide OBIE/FAPI compliant support to your enterprise.
Flexibility when you need it – trusted by global brands
RBS used the flexible Tyk toolkit to quickly and efficiently deliver real business value across internal and external APIs.
Get there faster, without cutting corners
Build out your open banking solution on the Tyk API Gateway to save time and effort. You can use internal APIs to make things faster and more efficient, orchestrate virtual endpoints and enrich the experience on the Gateway to minimise the need for individual microservices.
All with extensive support available to you within the Tyk team and wider community.
Battle-tested open API banking platform
Open banking exists to crack open the financial services industry and level the playing field. With Tyk, that vision becomes a reality.
Start your free trial now