We're partnered with some of the world's biggest and most innovative brands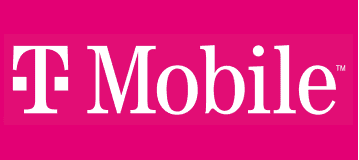 Full lifecycle API management, with fingertip control
Our secure, cloud-native, scalable solution meets every lifecycle API management need.
Connect systems, data and services instantly
Every data source, system, and API in your business – connected, available, measurable. From enterprise-level global APIs to cloud-native GraphQL integrations, with one API management solution to manage it all.
Design, deploy and scale APIs and open them to the world
Truly flexible with a fully Open Source codebase, Tyk really has no limits. Write in any language, connect to code old and new and customise as much as you want – all powered by a simple yet powerful Tyk Dashboard.
View everything through a single pane of glass
See everything clearly, and control it all effortlessly. Tyk's intuitively designed dashboards let you govern, document, analyse and manage all your APIs in a single place.
.
  Develop & create

True Open Source. No limitations. No legacy issues. Write your own custom middleware at any level and in any language. And integrate with anything thanks to unparalleled flexibility and extensibility.

---

  Deploy

Secure and manage your APIs, then open them to the world within minutes through a single API – without touching a single line of code.

---

 Monitor & govern

With one control panel for management, governance and integration – from a single API to multiple complex GraphQL API gateways.

---
.
   Manage & scale

Cloud-native. Self-Managed. Or both – Tyk is the only truly hybrid solution out there. A resilient, flexible, global API infrastructure – all managed by a single dashboard.

---

  Document

Tyk's out-of-the-box, integrated dev portal makes it simple for developers to access your API. Complete with documentation, self-service sign-up and reporting.

---

  Analyse & report

Full analytics functions and graphs to segment and view your API traffic and activity. RBAC, ABAC, OPA, multi-tenancy, multi-team, events & notifications.

---
Why development teams love Tyk
(And the feeling's mutual)
Tyk was built by devs and engineers – and it's there in everything we do. We're open source forever – to keep you free from the limits of proprietary code.
  Get up and running fast and fuss-free

Don't just take it from us – see what Tyk can do yourself. Just download our OS API and start exposing, securing or building features. Set up fast, develop code frictionlessly and add value immediately. All backed by our brilliant support and community.

---

 Release products faster remove silos and reduce process

Driving improvements without disrupting the team is tough. Tyk is highly performant and helps you balance the demands of speed, security and scale. Tyk gives you the data you need and makes it visible across teams to increase velocity and troubleshoot better.

---

  A strategic solution for modern software delivery

Tyk offers a suite of tools to help you transform your org, increase velocity and deliver more value to customers, faster. Cloud-native, fully-automated and able to seamlessly integrate everything from tricky legacy code to the latest Kubernetes stack.

---
Security-obsessed, compliance-driven
An API management layer to secure your API
Performant and secure, Tyk API management offers a secure API gateway for your API and microservices. All code can be easily vetted, audited and security tested. We're designed for security-focused, and compliance-driven environments and trusted in mission-critical situations where reliability and security come first.
Policies and tiers to enforce tiered, metered access using powerful key policies

Quotas and Rate Limiting to protect your APIs from abuse

Authentication using access tokens, HMAC request signing, JSON Web tokens, OpenID Connect, basic auth, LDAP, Social OAuth and legacy Basic Authentication providers
PCI and HIPAA
compliant
The security and auditing of your enterprise are of paramount importance. You can rely on Tyk to deliver what you need.
ISO 27001
certified
Our information security management system supports a robust approach to governance and auditing at every level.
Multi-team
capabilities
Delegate access rights to teams and individuals to ensure a clear and comprehensive approach to monitoring access rights.
Flexible pricing and plans that scale with you
It's time we mentioned money. Put simply, we offer the best product out there at the best possible value. But it also means flexible licensing, consumption models to suit different needs, and clear pricing that removes the guesswork.
Easy to PoC with technical support at no added cost
Free trial licences available for the whole team to try the product
Monthly commitment on Cloud – no annual contract required
See what's happening at Tyk
Get started right now
Book a demo Start your free trial View prices
 Get started on oss with Github now