API Access
Tyk Enterprise Developer Portal
If you are interested in getting access contact us at [email protected]
Introduction
The Tyk Enterprise Developer portal provides a special container for access credentials - an application. Applications hold developer credentials that can be used to access APIs published on the portal with a specific plan. A sample relationship between applications, credentials, API Products, and plans is demonstrated in the diagram below.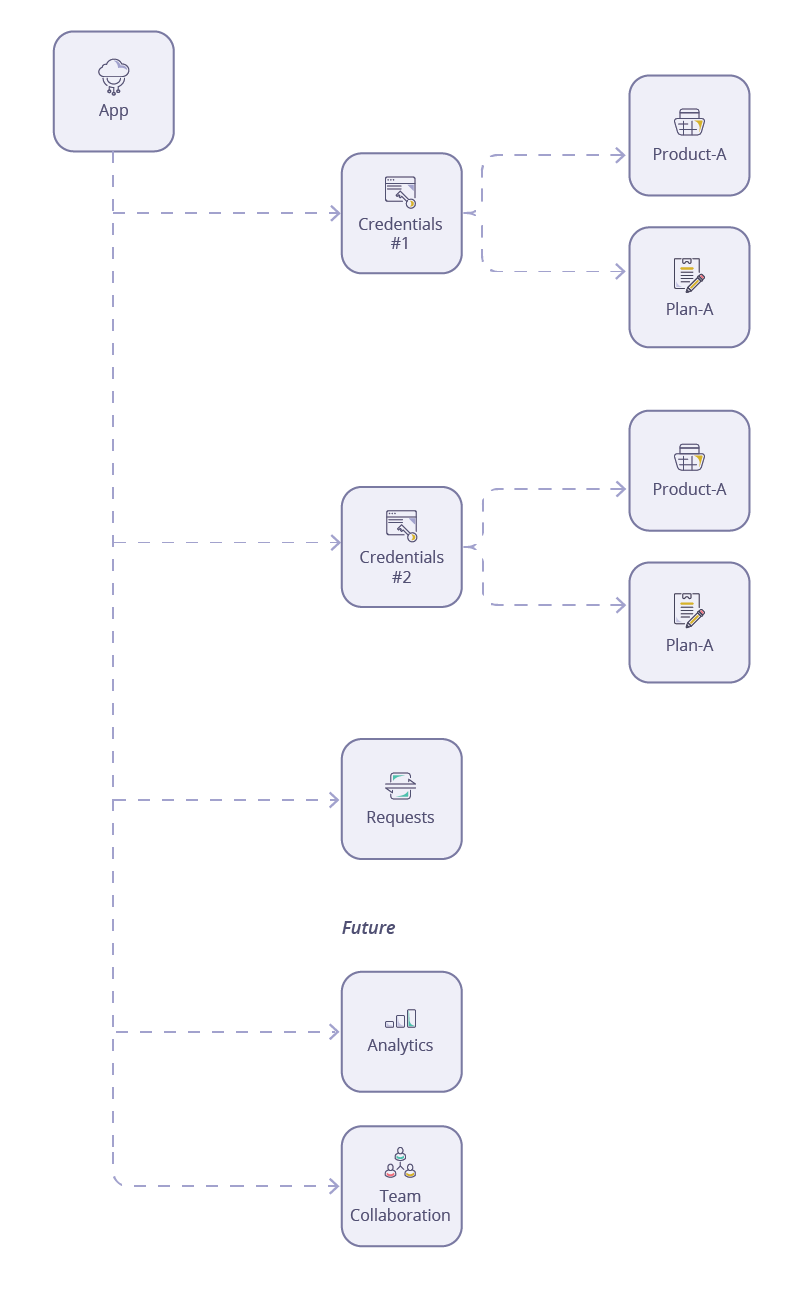 Credentials are generated by the Tyk Dashboard when an admin user approves a provisioning request or when provisioning requests are configured to be approved automatically. The provisioning flow is demonstrated in the diagram below.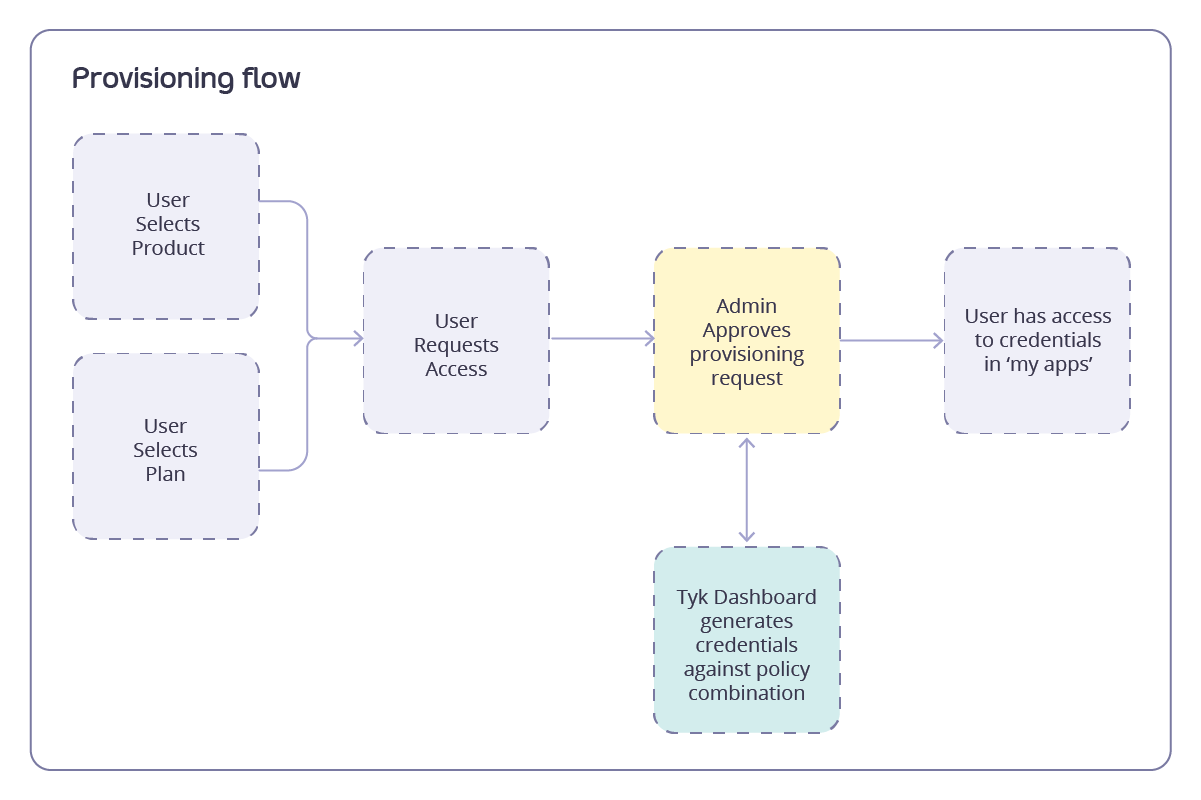 This section describes how admin users can manage applications and configure the settings of provisioning requests.