Manage API Users
Tyk Enterprise Developer Portal
If you are interested in getting access contact us at [email protected]
Introduction
Here you'll learn about how to add and invite a new external user to the developer portal.
Prerequisites
A Tyk portal installation
Log in to the portal admin app
Invite a new user
From the API Consumers > Users menu Click Add new user.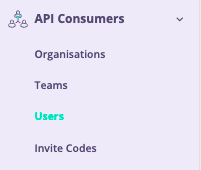 Add the metadata and select an organisation. Make sure Activate developer is selected.
Note
The default organisation is automatically set up to access the public catalogue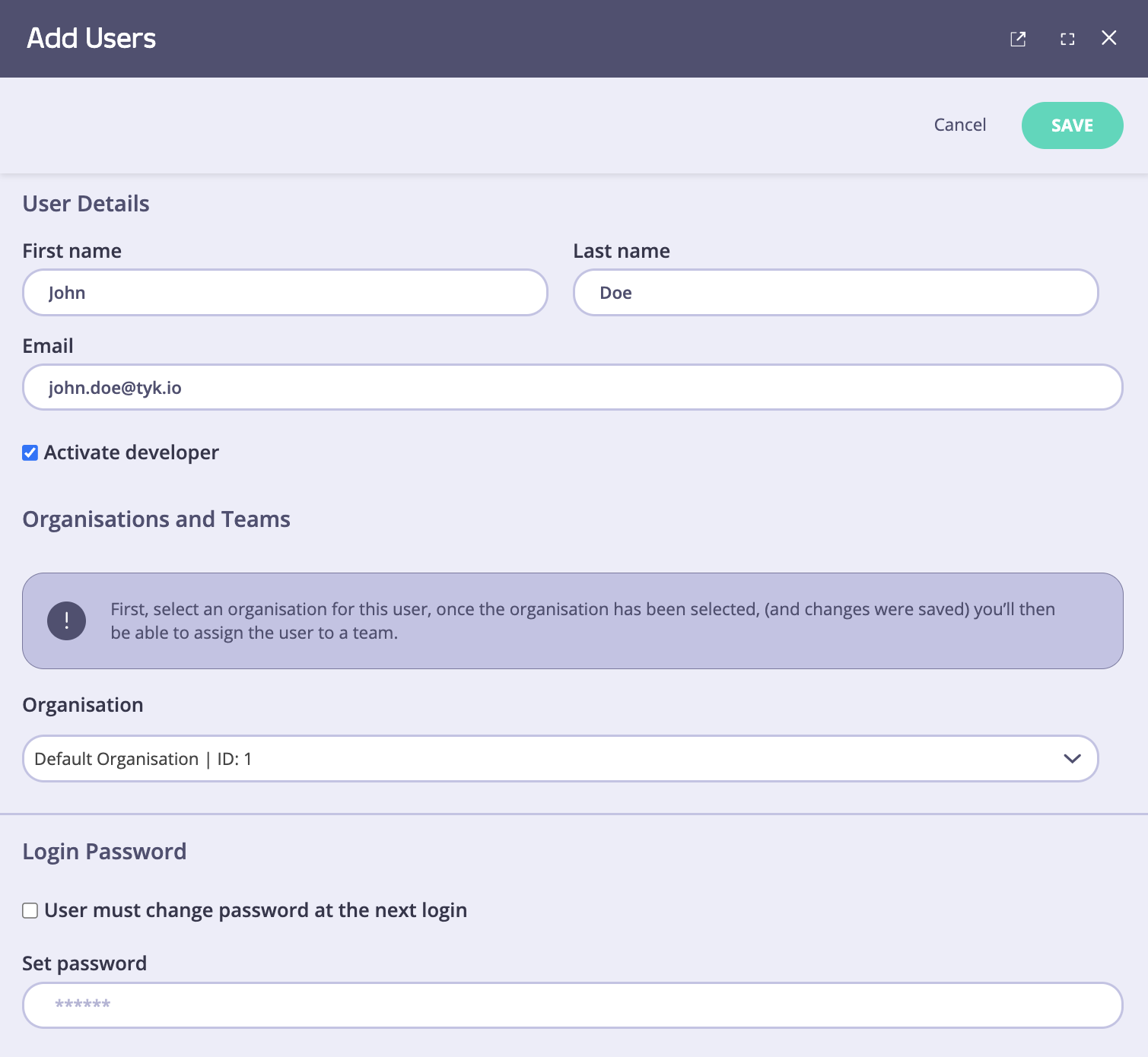 Click Save to add your user.
To generate the invite email, click More Options in the Overview section and then Send invite. The user will receive an email with a link to the registration form.